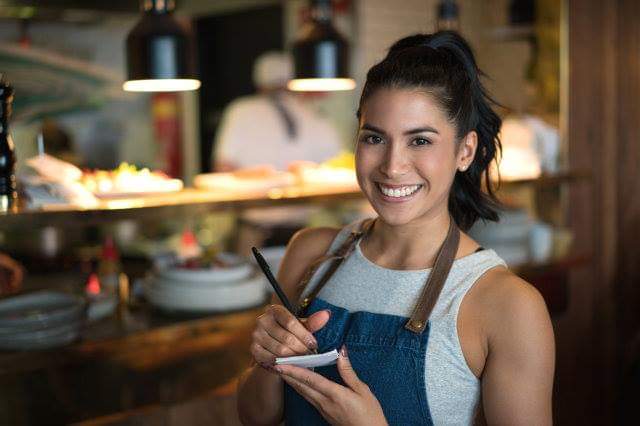 Why Food Handlers of Texas?
1 We have curated the Food Handler Online Course and the T.A.B.C course only after conducting rigorous research on the industry and the daily tasks that a food handler needs to endure. Therefore, the classes can be applied to many real-life situations that a food handler might have to go through in their line of duty. The classes enable the patrons to handle food and beverages to the best of their abilities.
2 Both the Food Handler Online Course and the T.A.B.C course are available online in different languages such as English, Spanish, and Mandarin. Hence, our courses are accessible to food handlers from different origins.
3 All cities, including Austin, Corpus Christi, El Paso, Ft. Worth, San Antonio, and Tarrant County, have approved the Food Handler Online Course and the T.A.B.C course.
4 Patrons will receive the certifications for the courses as soon as the courses are over. They can print out their respective certificates instantly. Patrons don't have to contact their respective health departments for attestation of the accreditation or pay a fee.
5 At Food Handlers of Texas, we have complete faith in our food safety program. Therefore, we have a refund policy in place for our patrons if our certification does not get accepted at any city in Texas. If any health division does not accept the course certification, we will refund your money completely.
6 At $9.99, our patrons consider the course and the certification a bargain due to all the valuable food safety-related information that they learn from us. Food Handlers of Texas still provides you with a $2 discount on the course that you wish to take if you use the coupon code "LONESTAR." This enables more patrons to complete the course and the certification at the best price in the industry.
7 Also, if you take up our Food Handler Online Course, we offer a $5 discount for the T.A.B.C online course. If this does not motivate customers to enroll and complete their certification, we can't think of anything else that will.
8 The Food Handler Online Course and the T.A.B.C course will only take about 45 minutes each or less to complete. Our patrons have the liberty of completing the online courses at their own pace.
9 As an authorize.net-verified merchant, Food Handlers of Texas ensures the top quality in the course material and training. The verification also represents our dedication to the industry. Thus, ensuring food safety is our top priority.
10 Food Handlers of Texas provides courses that are supported by both computers and other hand-held devices such as mobile phones, smartphones, tablets, and more. We believe that this will make it easier for all the interested customers to access and complete their course and certification in a way that is best suited for them.
11 We also allow affiliation to our website. Patrons are more than welcome to fill up the form at this link and affiliate their business with us.
12 We believe that food safety is equally important at home and restaurants since most meals are cooked and consumed at home. Hence, we run a blog on our website that provides tips on food safety that will help you in maintaining a healthy lifestyle. The blog covers various topics, such as:
Safe seafood,
Holiday food safety,
Foods with a high risk of food contamination,
How safe an anti-bacterial soap is, and more.
These blog posts are helpful for household purposes. They are also helpful for people in the food industry. You can access the blog posts through this link.
Know more